Area Attractions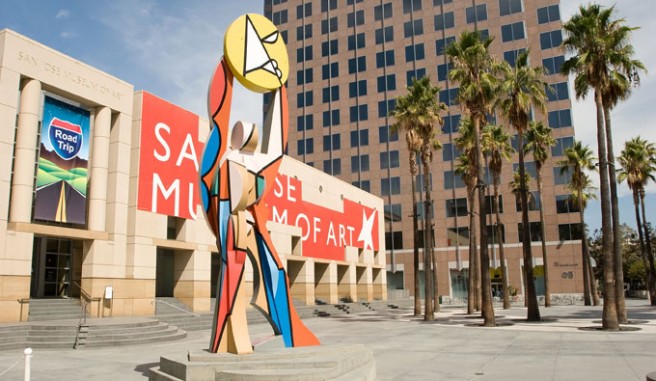 Our Silicon Valley setting inspires more than a few of our high-tech attractions, including the Computer History Museum and the Tech Museum of Innovation. But the information age isn't our singular focus. Whether you're an amusement park aficionado, a hockey fan or history buff, guests of Hotel Zico enjoy easy access to a range of Bay Area and San Jose attractions, including:
Mountain View Center for the Performing Arts

- 1 mile

500 Castro Street, Mountain ViewHome of TheatreWorks and the Peninsula Youth Theatre, this state-of-the-art downtown performing arts center hosts a variety of programs and performances.

NASA Ames Exploration Center

- 3 miles

Naval Air Station, Moffett Field, Mountain View The science museum and visitor center of NASA's Ames Research Center, this space-age looking space in Moffett Field houses a moon rock, mock-up of a space station, a high-resolution immersive theater and more.

Computer History Museum

- 4 miles

1401 N. Shoreline Blvd., Mountain View From punch card to programming, the information age comes to life in this Mountain View museum dedicated to exploring computing.

Los Altos History Museum

- 5 miles

51 So. San Antonio Rd., Los Altos Tucked in one of Santa Clara Valley's few remaining apricot orchards, the 8,200-square-foot Los Altos History Museum features permanent and changing exhibits that showcase and preserve the area's history.

Shoreline Amphitheater at Mountain View

- 5 miles

One Amphitheatre Parkway, Mountain View This popular outdoor amphitheatre accommodates up to 22,500 guests for concerts and music festivals.

Stanford University

- 7 miles

450 Serra Mall, Stanford One of the most prestigious universities in the world, Stanford's campus spans more than 8,000 acres and comprises seven academic schools, including Engineering, Earth Sciences and Medicine.

Levi's Stadium - 7 miles

4900 Marie P. DeBartolo Way, Santa Clara Home of the San Francisco 49ers and the premier sports and entertainment venue in the world.
California's Great America

– 8 miles

4701 Great America Parkway, Santa Clara Eight roller coasters, dozens of rides and live entertainment draw thrill-seekers to this Santa Clara amusement park.

SAP Center at San Jose

- 13 miles

525 W. Santa Clara St., San Jose Formerly the HP Pavilion, this indoor arena is home to the NHL's San Jose Sharks. The facility is also a popular venue for concerts and family events such as Disney on Ice and Ringling Brothers Barnum & Bailey Circus.

Tech Museum of Innovation- 14 miles

201 S. Market St., San Jose Located in downtown San Jose, "The Tech" features a variety of interactive exhibits on topics ranging from genetics to exploration, plus an IMAX theater, gift shop and café.

History Park at Kelley Park

– 15 miles

1650 Senter Rd., San Jose The historic and replica buildings in this 14-acre park capture San Jose's past. Take a trolley ride, see exhibits and enjoy the charm of a bygone era.